NOTE FROM AMANDA: This post was written after I presented with Giancarlo Brotto from Catalyst for a SMART workshop on storytelling for schools.
Storytelling is the foundation of any successful school marketing strategy. It not only leads to the growth of private and independent schools but also increases employee and community engagement while shining the light on what makes your school so special.

SMART, in partnership with Catalyst and Holdsworth Communications, convened education school leaders for a discussion on key elements of storytelling and branding for schools. Participants joined together in breakout groups to engage in authentic dialogue, co-construct shared insight, and began working through how they can tell their schools' stories with more impact and effectiveness. Below is a synthesis of what the breakout groups co-constructed. Be sure to watch the condensed recording to catch Amanda's opening remarks as well as insights and reflections on what the breakout groups constructed.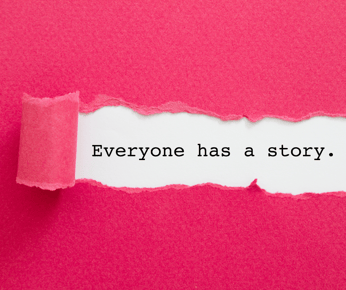 Here are some key elements that make for a strong introduction of your school(s) and story:
1. "Start With Why"
Be clear and open about your schools' WHY – what is your school's purpose? What does your school hope the future looks like?
Showcase elements that set you apart from other schools or programs – this could mean curriculum, design, extra-curricular activities, or many other amazing details
Avoid sharing all the details of your school's history but do focus on the why of what keeps your school active and why others choose it
Skin in the game…having a way to show it in your brand, your project, your school…
2. Communicate Your What
Share:
Who you serve – and how that might be unique or different than the school down the block
Community – what community geographically can or does attend
What values your school promotes and how you instill them in students and showcase daily them as leaders
Tell a story about a project done at the school or for a student – tangible examples can help people personally identify with the experience of attending the school
Own what you do, know the background, knowledgeable
3. Share your Impact
Parents want to know what happens to your graduates after they leave
People want to see a transformation or the impact your school had on a student
4. Key Communication Tips
Communicate with:
A positive attitude – think about helping your community or prospective community feel a sense of warmth and connectivity
Energy!
Clear and meaningful language – both verbal and non-verbal
Passion – translate your joy to others when you connect with them
Authenticity – find ways to reveal your own story as you talk about your school – consider sharing how did you get to your role and why it matters to you
Listen for a response and ensure that those you're speaking to feel heard and understood and they voice questions or concerns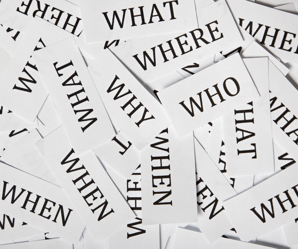 Keep in mind that there are lots of different places where you can tell your school's story – including your website, social media, blogs (yours and other peoples!), brochures and other printed materials, and through the local media.
Here are some additional ideas for who and what to feature when you're building your school's story:
Feature Alumni:
Interviews or testimonial from graduates can feature
Consider an Alumni page on the website and/or a weekly feature on your social media channels with a different alumni spotlighted
Feature Students:
A day in the life of a student/alumni, using Facebook or Instagram stories – you could even consider turning the 'keys' of a social media account over to trusted students
Inclusivity – showcase a variety of students and including unique backgrounds, experiences, and interests
Share stories of diverse students and their acceptance into post-secondary or the workforce so that any family can envision their student(s) finding success with you
Feature School/Culture/Program
Tell stories to show daily happenings at a school including elements of pedagogy, character, and values
We are a family – joining a family, that means staff knows everyone by name, families are involved, lots of one-on-one attention
Being a stable mentor/lifelong partner outside of the classroom, network beyond the school
Feature Staff
Feature Parents
Feature Other School Partners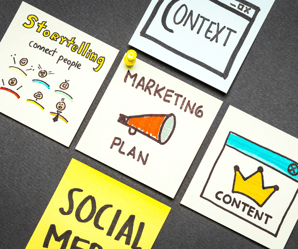 Finally, a few key storytelling ideas and tips:
Tell the story in pictures
Tell the story behind the picture
Tell a story in the quotes
Transmit authenticity of what is happening- for example, if they are using masks, show it. If they are not, show it.
Ask questions to help tailor you story to the audience and help to make a connection with them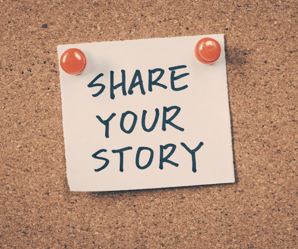 Stories build rapport and connection in ways that facts and information do not. When we share stories, we engage the emotions and imagination of others to help them see things differently—and act differently as a result.